Boss Babe Appreciation Kariah Von @kariah.von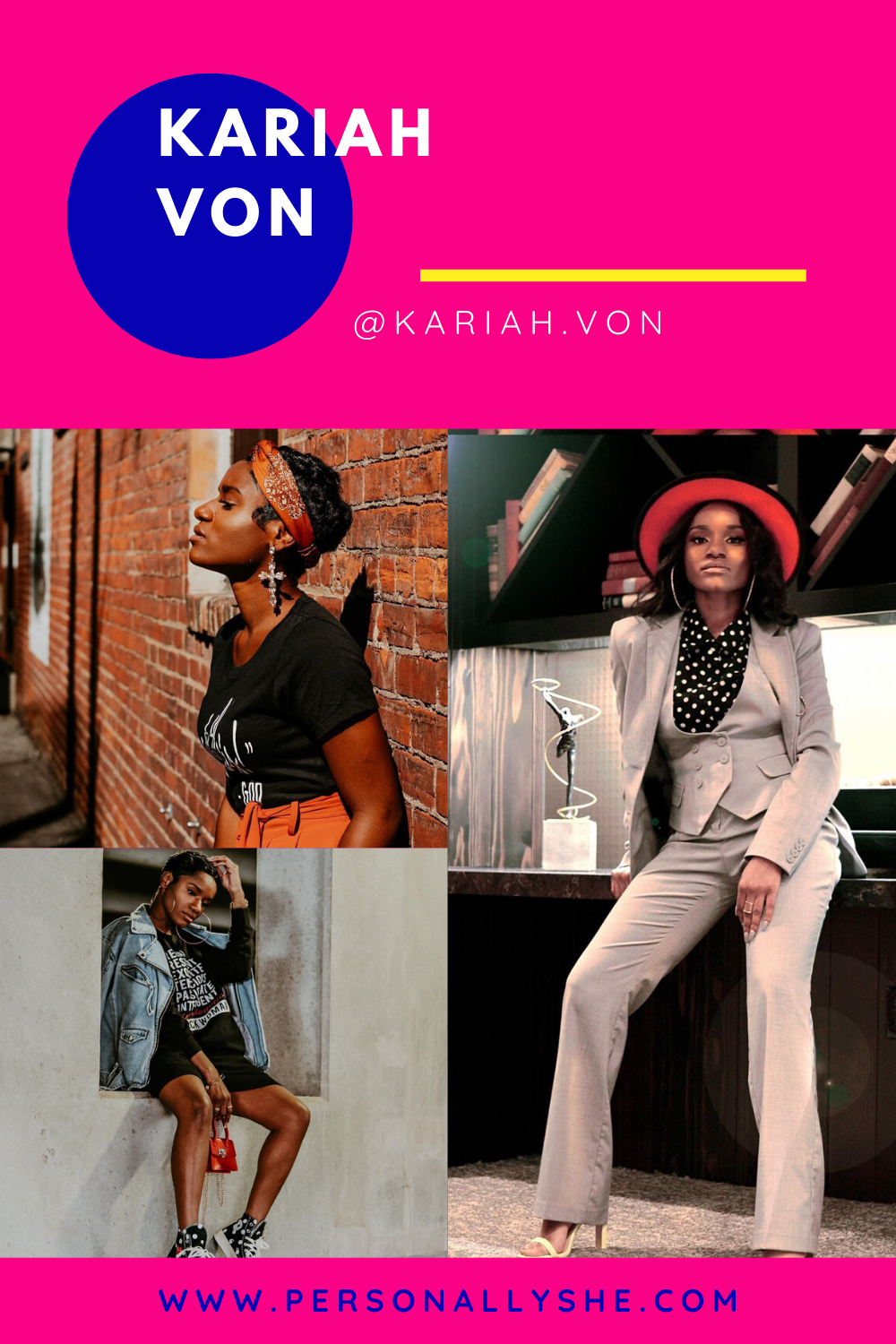 Can we please discuss the inspirational Kariah Von? This mini mogul is a fashion influencer, artist, graphic designer, Dog mom, and above all child of God. When I first found Kariah's IG, I knew I HAD to work with her! I have more than enjoyed collaborating with Kariah and seeing how she styles our statement tees. 
Kariah has such an amazing spirit! She is the literal definition of fearless. She started her journey in fashion and later discovered her talent in graphic design and painting. She aims to inspire people to try different things. I love that she doesn't place limits on herself.
Kariah consciously decided to seek God and let him use her at the tender age of 25. In a podcast interview when asked about finding and collaborating with her photographer, Kariah explains her photographer was a coworker at a marketing agency who wasn't actually a photographer at the time. After collaborating together, both ladies were inspired to start their entrepreneurial journies. Kariah states, "You have to do what you have to do because you don't know who's purpose is attached to yours."
I'm truly inspired by Kariah and her hunger and tenacity. She's a great example of letting God use you and acting on faith and not fear. Her advice to fellow entrepreneurs is "do your research and always be willing to learn something new."
For those searching for their purpose, she adds, "Let go of any thoughts you had about yourself and let God fill you with new thoughts, allow him to show you who he says you are." 
This lady is fire! Don't take my word for it. Check her out on her IG page @kariah.von. Click the pictures in the post to be redirected to the t-shirt Kariah is wearing. 
Talk to you soon!
Your Girlfriend,
Twana
---