Top 3 Reasons We Love Accessories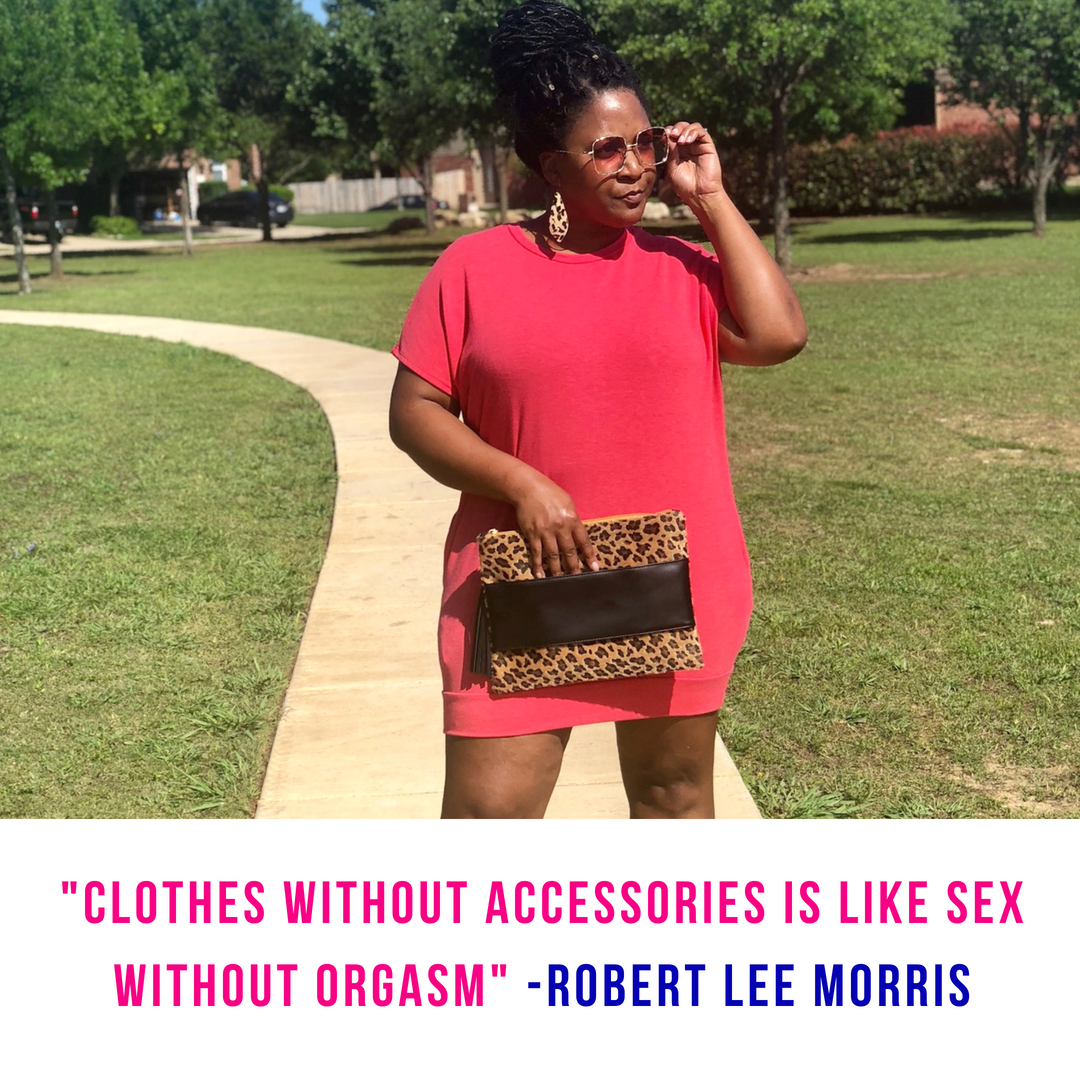 Necklaces. Earrings. Bracelets. Handbags. Rings. Sunglasses. SHOES! There are so many different ways to spice up your outfit with accessories. Whether you're hanging out for a girls night, out with the boo for date night, or headed into the office, accessories can complete your look. Check out the top three reasons we love accessories.
1. Accessories Create Different Looks 
Okay, so I think it's safe to say a black dress is probably in every woman's closet, right? Well, you can probably wear that black dress to work or out for drinks and get two completely different looks with different accessories. These Snakeskin Dangle earrings, for example, help to dress up our Off the Shoulder Midi Dress. 
It can also be dressed down by throwing on a pair of jeans, pulling it up to make it a shirt, and adding a pair of more simple earrings. 
Or what about when you show up to an event in the same, or similar, outfit as someone else? Accessories will make all the difference. Look at these two different Kardashian looks. 
As you can see, simply adding a belt and tights gave this dress a completely different look. Accessories can turn the plainest outfit into something eye catching and unique.
2. Accessories Allow You To Showcase Your Unique Style
Fashion is one of the best ways to express your personality. The clothes you wear tells one story, but the way you accessorize your clothes tells the minor details of that story that may have been left off. The necklace, shoes, or handbag you choose with your outfit shows everyone your style, your taste, and what you want to put out into the world. Do you want to show simple and classy or edgy and fun? Check out how Dr. Kiarra King chose to accessorize our Puff Sleeve Bodycon Dress: 
We love that she chose to use her handbag to add that pop of color. Check out her blog post Feeling Blue, where she talks about styling this dress.
3. Accessories Save Us Time & Money
I can hear you all the way through the computer saying, "Say what now." Yes, accessories can save us time and money. Let me tell you how. For starters, since accessories create different looks, that requires fewer outfits. No need to buy a new outfit, when you can create a different look just by changing the accessories.
When it comes to getting dressed for the day or an event, you can spend a little less time debating on what clothing items you're going to put together. Dope accessories can transform the most basic outfits. So, you won't need to spend as much time in front of your clothes saying, "I don't have anything to wear." We all know in woman language that means, "Out of ALL of these clothes in my closet, nothing will make me stand out the way I want to." Let your accessories do the standing out for you. Problem solved!
Those are a few of the reasons we love accessories. What about you? What do you love about accessories? What is your favorite type of accessory? Let us know below. Be sure to check out our Accessory Collection so you can create different looks, showcase your style, and save yourself some money and time!
---