Gift Guide for an At-Home Spa Day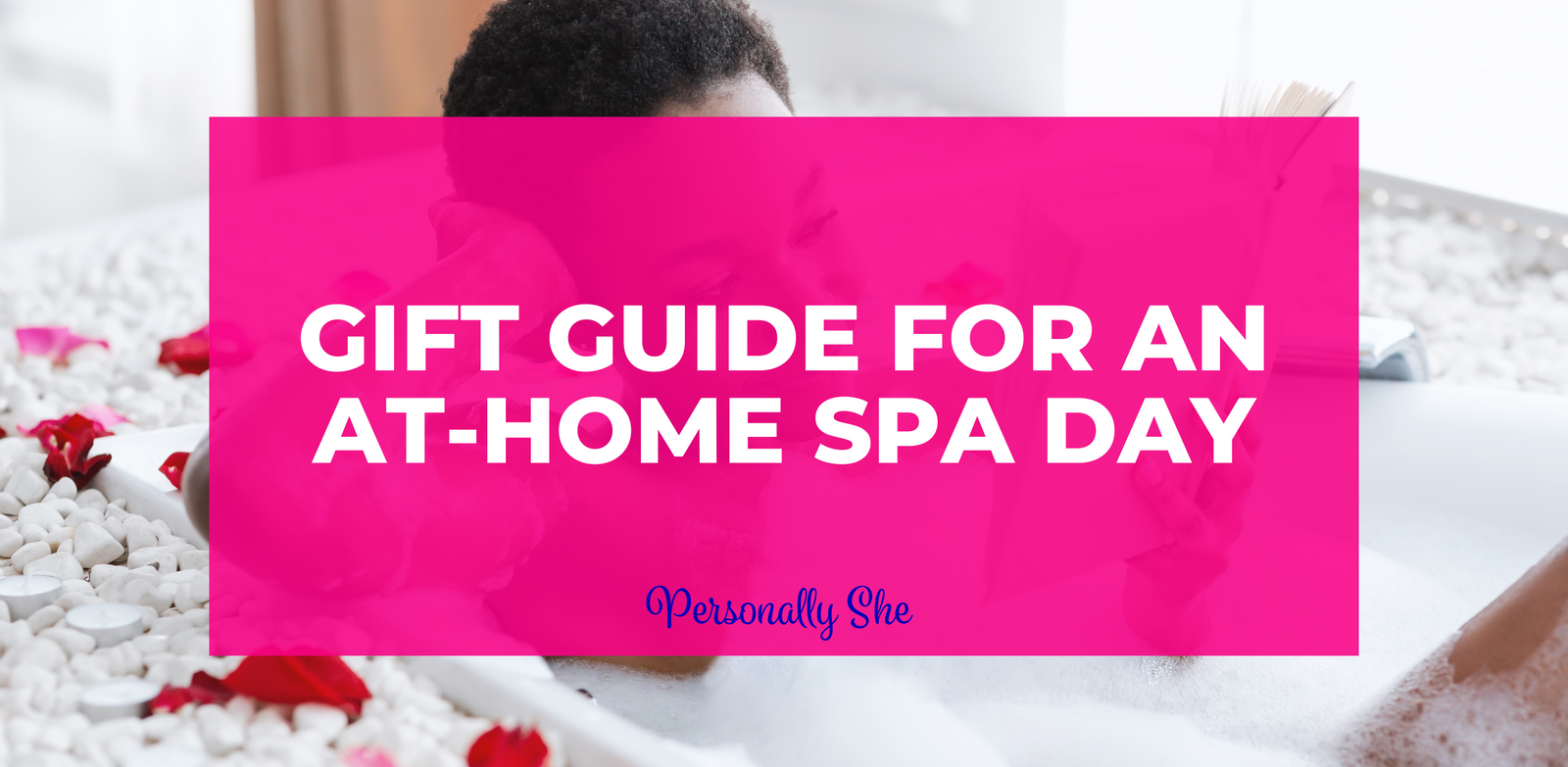 The holiday season is in full throttle. What better way to unwind, recharge, and reflect on what we're thankful for, than with a blissful spa day at home? We've curated the ultimate Personally She Spa Day Guide, designed to help you take some of the tension out of the holiday season. So, kick off your shoes, slip into something comfy, and let's immerse ourselves in a day of relaxation.
1. Luxe Throw Blankets
Wrap yourself in comfort and style with our Luxe Throw Blankets. Crafted for those who appreciate the finer things in life, these blankets are the perfect companions for a cozy moment during your spa day. Picture yourself sinking into a plush chair, draped in one of our empowering throw blankets as you indulge in a good book or a calming meditation. They're also ideal for staying warm after a relaxing bath or during a DIY facial.
2. Comfy Hoodies & Sweatshirts
Pamper your skin with a DIY facial, wearing one of our cozy hoodies or sweatshirts. Feel the stress melt away as you slip into the soft embrace of our hoodies or sweatshirts. The soft fabric will make you feel like royalty as you apply your favorite skincare products. Let the empowering messages on the sweatshirt boost your confidence during this self-love ritual.
3. Empowering Mugs
Create a cozy reading retreat with our Empowering Mugs. Picture yourself curled up in your favorite spot, enjoying a cup of herbal tea or your favorite soothing beverage, as you lose yourself in a good book. The stylish clear mug, adorned with messages celebrating Black women, adds a touch of elegance to your reading nook.
Spa days are meant to be all about you! So, we're glad we have the perfect products to help you pull off a day of relaxation. Treat yourself or a good girlfriend who deserves some Me Time.
---